UNITED CHURCH OF THE VALLEY
OUR MISSION
There's a fresh wind blowing in the Murrieta/Temecula Valley. It is the wind of openness and inclusiveness, the fresh breeze of a community built upon an affirmation approach to life which respects the customs and integrity of all persons. This fresh wind is called United Church of the Valley. This church comes from a tradition of calling and gathering God's people to respond to the world with new eyes and new hearts. It is a church of vision and involvement. We unashamedly work hand in hand with our God to dismantle the fences which have been erected between people. We follow God's vision of a just world where all will live peacefully, growing in their concern for each other.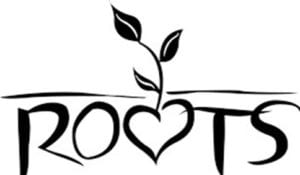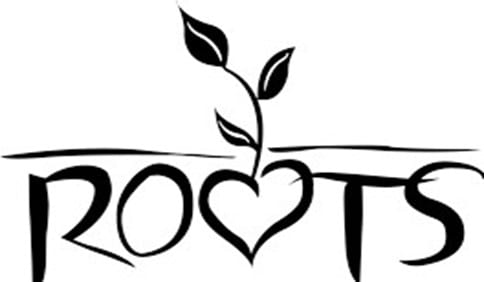 our amazing little church is first and foremost about the relationships that matter most. Those between each of us, our church and our community and God's love for each of us no matter what station we are at presently. Generosity happens when there is trust and clear vision for the ministry of the church. Disaster and disease isolate. Financial recession and unemployment compound our crisis. Racial injustice and political conflict divide. The healing ministry role of the church has never been greater.
Today calls for the best of us, from each of us.

To fill out your pledge card online, click the button below.
What Does "All Are Welcome" Really Mean?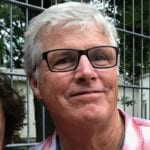 I have been in discussion over the past week or so with many friends from our little church about the word "welcome." What do we mean as a church when we say, "All Are Welcome?" It's a good question because I imagine most churches say, "All Are Welcome," and they mean it, but I think it might mean different things to different congregations. In our congregation I think the meaning is found in our public covenant of "Open and Affirming (ONA)." This is a designation that we voted on many years ago and re-confirmed just last Sunday. On the UCC website ONA is defined this way:
"Open and Affirming (ONA) is the United Church of Christ's (UCC) designation for congregations, campus ministries, and other bodies in the UCC which make a public covenant of welcome into their full life and ministry to persons of all sexual orientations, gender identities, and gender expressions."
In another article on the UCC website I found this statement which further clarified for me what our welcome means.
'All Are Welcome' isn't enough
"Lesbian, gay, bisexual and transgender (LGBT) people of faith often experience emotional and spiritual injury in churches that condemn their capacity to love and seek love. Because they've learned that "All Are Welcome" usually doesn't apply to them, they can't assume that any church will be safe for them and their families."
After the many conversations I've had with friends throughout this week and especially after hearing Stephanie's sermon last Sunday, this statement reads loud and clear to me. Interestingly, I (a straight, middle-class, white guy) also feel welcome by our ONA statement. This is a community I want to be part of. This is where I want to be.
When we invite people to participate in our church we should lead with this welcome. We should clarify what we mean by "All Are Welcome." This way, we are welcoming them honestly and genuinely while also preserving our community as a place where people who are otherwise marginalized know they have a home.
*Taken from Jamie Barnett's article in Moderator Monday
We now have a place where difficult and uncomfortable questions can be asked. Where the questions, opinions, ideas, suggestions, "answers" will not be judged right or wrong. The only "Rule" would be that all discussions be done in love, with compassion and without judgement. This will be a safe place for those seeking input, insight and discussion on perhaps awkward and/or difficult questions. Please contact Deb Hudson if you have any questions about the group. Tuesdays 6pm - 7pm


I would rather have questions that can't be answered than answers that can't be questioned.
~~Richard P. Feynman~~
Look below to see what people are saying.
"In so many groups there is an agenda or parameters for the discussion. The Difficult Questions group is one of a kind specifically designed for open and free discussion of any topic of concern to a participant. The only requirement is that each person's opinions be treated with respect. It is a great relief to me to be able to express myself freely and to receive caring and thoughtful responses. I look forward each week to enriching my life as I interact with the other group members." ...Joan Thompson
"I have been participating in The Difficult Questions group since its inception and am so grateful for its creation. The thing I love most about it is the sense of community it fosters. In order for true community to happen trust, intimacy, and vulnerability must be present but those are often scary things in this crazy world of ours. The Difficult Questions group creates a safe place to question, discuss, and listen and as a result connections are made with participants in a deep yet organic way that defy much of what the world has to offer these days. I believe it is these connections that bring healing and allow us to minister to one another in more authentic and effective ways, even if it's just sitting with each other's questions." ...Jen Zechlin
"The Difficult Questions group has been such a lovely addition to my life. My friend invited me and I was not certain how I would be received because I am not an attendee at UCV, though I have visited a couple of times. What I found with this group of remarkable women is safety. I am currently de/reconstructing a lot of what I have thought to be true about faith and community and Church. The discussions we have allow for a freedom that is not found in many "churchy" circles, even those with the best of intentions. The questions raised are challenging and thoughtful and honest. Questions are welcomed, challenging what is is welcomed, embracing a different perspective is welcomed. There is room for the unknown and the mystery of our lives in this space. In a world that often demands that we choose or know with absolute confidence...this freedom of unknowing is an unexpected gift!" ...Nerni Miller
At United Church of the Valley we don't utilize a full time minister, but rather a rotating group of ministers who are creative thinkers. During the course of a month you might see the Rev. Sharon Graff, Rev. Stephanie Toon, Lee Eddy, Sandy Selby or Darcie Dunlop behind the pulpit. We enjoy a different approach as seen through a different pair of eyes each week. Not only does it keep us on our toes, but it keeps our minds fresh and open to new ideas and a new way of seeing that, which we have looked at the same way for years.
December 5th - Rev. Dr. Sharon Graff, UCV Musicians (and friends)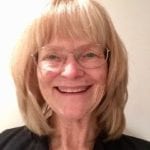 Rev. Dr. Sharon Graff is an ordained UCC minister, raised in the Christian Church (Disciples of Christ) in nearby Hemet. She has served several SoCal congregations and para-church organizations in her 35 years of ministry, including 11+ years as Pastor and Teacher of the Redlands United Church of Christ. Sharon is currently living into "semi-retirement" by starting up a spiritual coaching business—www.SabbathPoint.com and enjoying restful quiet time at the beautiful mountain geodesic dome home she shares with her husband, Dr. John Sweeney.
A new service is available every Sunday morning
UCV is a family friendly congregation, we offer a kids ministry where the children join us for the first few minutes and then go with an adult and a teen to a separate room right near the congregation for church school. If you would rather the children stay in church, that is fine too, we love to hear their voices. For more detailed information on our Children's Ministry click on the button below.