UNITED CHURCH OF THE VALLEY
OUR MISSION
There's a fresh wind blowing in the Murrieta/Temecula Valley. It is the wind of openness and inclusiveness, the fresh breeze of a community built upon an affirmation approach to life which respects the customs and integrity of all persons. This fresh wind is called United Church of the Valley. This church comes from a tradition of calling and gathering God's people to respond to the world with new eyes and new hearts. It is a church of vision and involvement. We unashamedly work hand in hand with our God to dismantle the fences which have been erected between people. We follow God's vision of a just world where all will live peacefully, growing in their concern for each other.
At United Church of the Valley we don't utilize a full time minister, but rather a rotating group of ministers who are creative thinkers. During the course of a month you might see the Rev. Sharon Graff, Rev. Stephanie Toon, Lee Eddy, Sandy Selby or Darcie Dunlop behind the pulpit. We enjoy a different approach as seen through a different pair of eyes each week. Not only does it keep us on our toes, but it keeps our minds fresh and open to new ideas and a new way of seeing that, which we have looked at the same way for years.
July 5th - Rev. Dr. Sharon Graff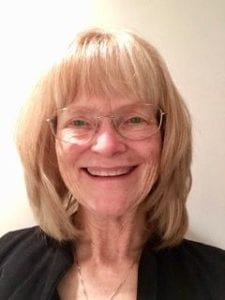 Rev. Dr. Sharon Graff is an ordained UCC minister, raised in the Christian Church (Disciples of Christ) in nearby Hemet. She has served several SoCal congregations and para-church organizations in her 35 years of ministry, including 11+ years as Pastor and Teacher of the Redlands United Church of Christ. Sharon is currently living into "semi-retirement" by starting up a spiritual coaching business—www.SabbathPoint.com  and enjoying restful quiet time at the beautiful mountain geodesic dome home she shares with her husband, Dr. John Sweeney
Virtually Worship with Us
A new service is available every Sunday morning
Registration is now closed!
You can still support the Summer Camp by clicking on the Donate button below and making the notation "Camp".
Venmo Donation: @ucvchurch

The 8 Points of Progressive Christianity
By calling ourselves progressive Christians, we mean we are Christians who…
1. Believe that following the path of the teacher Jesus can lead to healing and wholeness, a mystical connection to "God," as well as an awareness and experience of not only the Sacred, but the Oneness and Unity of all life;
2. Affirm that the teachings of Jesus provide but one of many ways to experience "God," the Sacredness, Oneness and Unity of life, and that we can draw from diverse sources of wisdom, including Earth, in our spiritual journey;
3. Seek and create community that is inclusive of ALL people, including but not limited to:
Conventional Christians and questioning skeptics,
Believers and agnostics,
Those of all races, cultures, and nationalities
Those of all sexual orientations and all gender identities,
Those of all classes and abilities,
Those historically marginalized,
All creatures and plant life;
4. Know that the way we behave towards one another and Earth is the fullest expression of what we believe, therefore we vow to walk as Jesus might have walked in this world with radical compassion, inclusion, and bravery to confront and positively change the injustices we experience as well as those we see others experiencing;
5. Find grace in the search for understanding and believe there is more value in questioning with an open mind and open heart, than in absolutes or dogma;
6. Work toward peace and justice among all people and all life on Earth;
7. Protect and restore the integrity of our Earth and all of Creation;
8. Commit to a path of life-long learning, compassion, and selfless love on this journey toward a personally authentic and meaningful faith.