UNITED CHURCH OF THE VALLEY
OUR MISSION
There's a fresh wind blowing in the Murrieta/Temecula Valley. It is the wind of openness and inclusiveness, the fresh breeze of a community built upon an affirmation approach to life which respects the customs and integrity of all persons. This fresh wind is called United Church of the Valley. This church comes from a tradition of calling and gathering God's people to respond to the world with new eyes and new hearts. It is a church of vision and involvement. We unashamedly work hand in hand with our God to dismantle the fences which have been erected between people. We follow God's vision of a just world where all will live peacefully, growing in their concern for each other.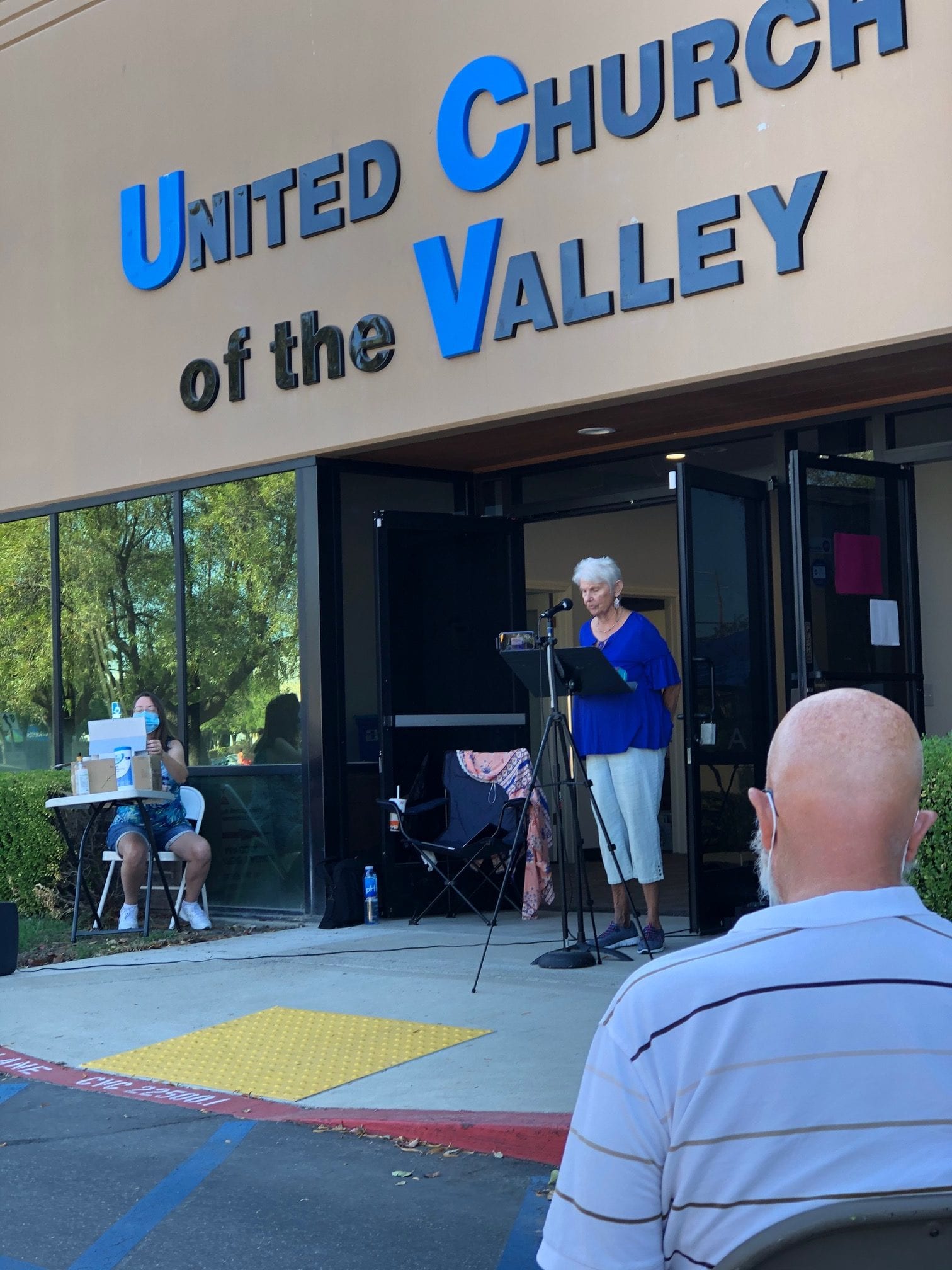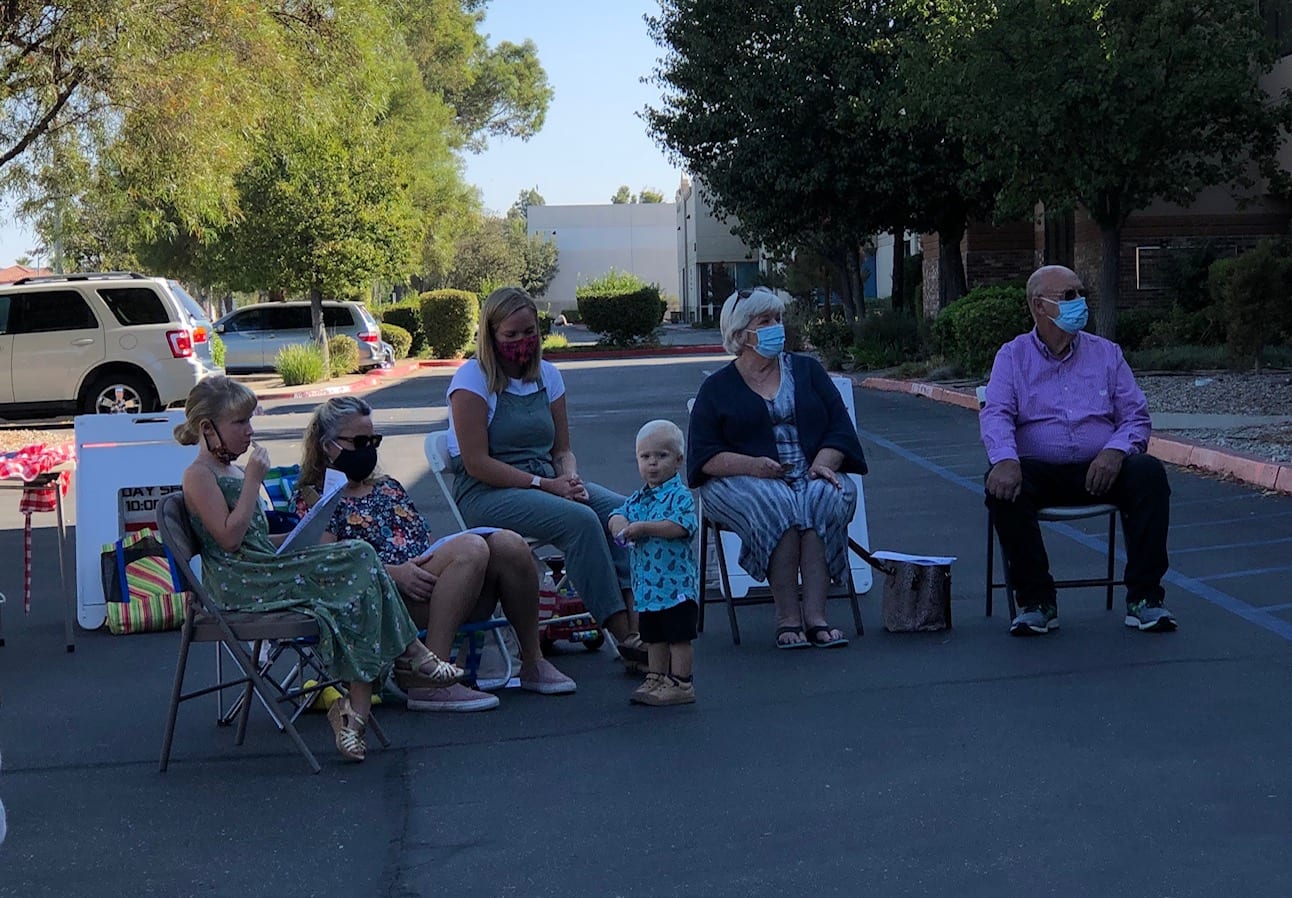 At United Church of the Valley we don't utilize a full time minister, but rather a rotating group of ministers who are creative thinkers. During the course of a month you might see the Rev. Sharon Graff, Rev. Stephanie Toon, Lee Eddy, Sandy Selby or Darcie Dunlop behind the pulpit. We enjoy a different approach as seen through a different pair of eyes each week. Not only does it keep us on our toes, but it keeps our minds fresh and open to new ideas and a new way of seeing that, which we have looked at the same way for years.
October 18th - Rev. Stephanie Toon (live in the UCV parking lot)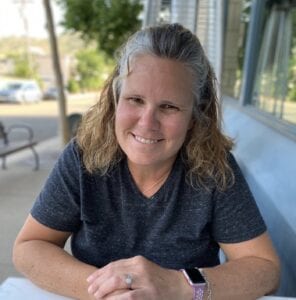 Stephanie was a United Methodist minister for 18 years serving churches in Dallas, Costa Mesa, Orange and Murrieta. Her passion in ministry is social justice. She has gone on over 30 mission trips in her life. Her current ministry is teaching history at a Title 1 high school in Perris. Stephanie is married to Adriana and has two young children, Lily & Lincoln.
Virtually Worship with Us
A new service is available every Sunday morning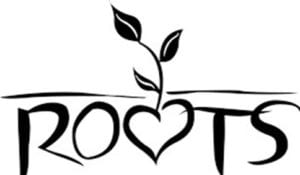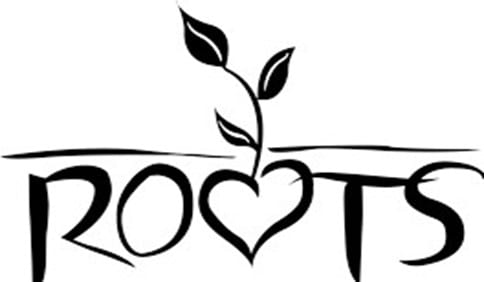 Just about anyone over the age of 20 can remember the US Army's slogan "Be All You Can Be".  Some of you just read those words and the catchy jingle is in your head right now… "Be…all that you can be… in the ARRRRRRMMMMMMYYY!"
That slogan was so good the Army didn't change it for 21 years!
If your life had a slogan… what would it be?
If your work had a slogan… what would THAT be?
Are they different?  Should they be different?
I haven't been around long enough to answer these questions definitively.  In truth, I believe there are as many answers to these questions as there are people under the sun.
But let's presume everyone's life slogan was that old Army slogan:  "Be All You Can Be".
How different would your life be?
How different would the world be?
Imagine living to your fullest potential… without the handicap of fear.  You display courage despite your insecurities.  You pursue your dreams with relentless fervor. Now don't get me wrong… fear is still there, but it doesn't stop you in your tracks.  Your insecurities exist, but they don't dampen your spirit or devour your motivation.
To be all that you can be means you stop settling for less, and yet accept what is in the present moment at the same time.  You are not adversarial with the present moment; you are accepting the past for it has brought you to this place, and you begin to create right from where you are standing. Do you run toward something everyone else is running away from in order to stand out in the crowd?
Welcome to 2020, the decade, I mean year of "WTH?!?!?!"  We are six months into a social distancing pandemic that asks each of us to think more about others than ourselves.  Like so many things it has been a matter of perception.  How do we decide to look at what is right in front of us?  Are your friends or family struggling with food scarcity, social isolation or even struggling to stay in their homes because of job loss due to COVID?  Is there anything we can do to help even in the smallest way when all the hurt and loss seem just so BIG?! The answer is yes.  Always, always, always yes.
What about something so simple as carrying a couple extra bottles of water in your car and offering a homeless person fresh water? What about giving your perfectly good umbrella to someone who seems to be pushing everything they own in a shopping cart when it's pouring outside? What about treating someone sleeping in a park with respect enough to say "hello" and look into their eyes… SEE them.
We all have something we can contribute. Whether it's time, talent or treasure. These are unprecedented times and they are calling for unprecedented responses.  What if you offer someone a ride to go vote (of course wearing a mask)?  What about sharing a homecooked meal with someone who is one of the most vulnerable and scared to go in public? What about committing to a regular pledge amount to support our church, which in turn supports so many in our community?
For congregations everywhere, 2020 has been a year of turmoil and reinvention.  We cannot let fear diminish our present or our future.  We cannot let fear diminish our faith or confidence in a God who has promised to provide for us.  Because that spirit of fear and anxiety can cripple ministry, cripple our spiritual lives and cripple generosity, especially when we are busy just coping and surviving. I know this is really hard to hear when people's lives have been shattered by the day to day living.  When we are frightened of losing our jobs, when we are genuinely anxious about our families, when we can no longer meet debts which we thought were manageable.
In the end, we don't get to ignore the difficulties; we don't get to pretend they are not real.  Instead, we look for the opportunities to minister to those who are struggling.  The current social and political climate poses a lot of important questions: What does it mean for us to be faithful stewards in the context of recession?  What are the day-to-day implications for us in living generously as a hallmark of what it means to be faithful stewards?
Begin where you are, but don't stay there.  Take inventory of the blessings in your own life so there is greater awareness of what to be thankful for.  As you pray for God to open your eyes to those most in need, look for the goodness and grace of a perfect love and cultivate an attitude of gratitude within your community.  Connect the opportunity to give as a response to God's own generosity.
One of the key things I want to encourage you to think about is to sincerely ask what do we believe about giving in our church, and not only what we believe but what we teach, what we exemplify by action, what we are modeling. What are we showing to the congregation about what we believe about generosity and stewardship?
Remember that our amazing little church is first and foremost about the relationships that matter most.  Those between each of us, our church and our community and God's love for each of us no matter what station we are at presently.  Generosity happens when there is trust and clear vision for the ministry of the church.  Disaster and disease isolate. Financial recession and unemployment compound our crisis. Racial injustice and political conflict divide.  The healing ministry role of the church has never been greater.
Today calls for the best of us, from each of us.

The 8 Points of Progressive Christianity
By calling ourselves progressive Christians, we mean we are Christians who…
1. Believe that following the path of the teacher Jesus can lead to healing and wholeness, a mystical connection to "God," as well as an awareness and experience of not only the Sacred, but the Oneness and Unity of all life;
2. Affirm that the teachings of Jesus provide but one of many ways to experience "God," the Sacredness, Oneness and Unity of life, and that we can draw from diverse sources of wisdom, including Earth, in our spiritual journey;
3. Seek and create community that is inclusive of ALL people, including but not limited to:
Conventional Christians and questioning skeptics,
Believers and agnostics,
Those of all races, cultures, and nationalities
Those of all sexual orientations and all gender identities,
Those of all classes and abilities,
Those historically marginalized,
All creatures and plant life;
4. Know that the way we behave towards one another and Earth is the fullest expression of what we believe, therefore we vow to walk as Jesus might have walked in this world with radical compassion, inclusion, and bravery to confront and positively change the injustices we experience as well as those we see others experiencing;
5. Find grace in the search for understanding and believe there is more value in questioning with an open mind and open heart, than in absolutes or dogma;
6. Work toward peace and justice among all people and all life on Earth;
7. Protect and restore the integrity of our Earth and all of Creation;
8. Commit to a path of life-long learning, compassion, and selfless love on this journey toward a personally authentic and meaningful faith.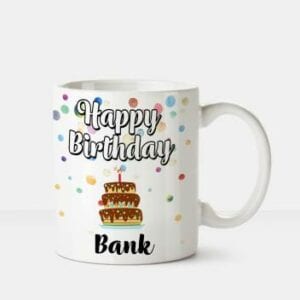 UCV Birthday Bank - a Timeless Tradition
The Birthday Bank has been a tradition at the United Church of the Valley for many a year. When your birthday comes around you get to put $1 for every year into the birthday bank (the $1 per year is only a suggestion). Of course we would love to celebrate with you during our social after the Sunday Service, we'll even provide the cake.